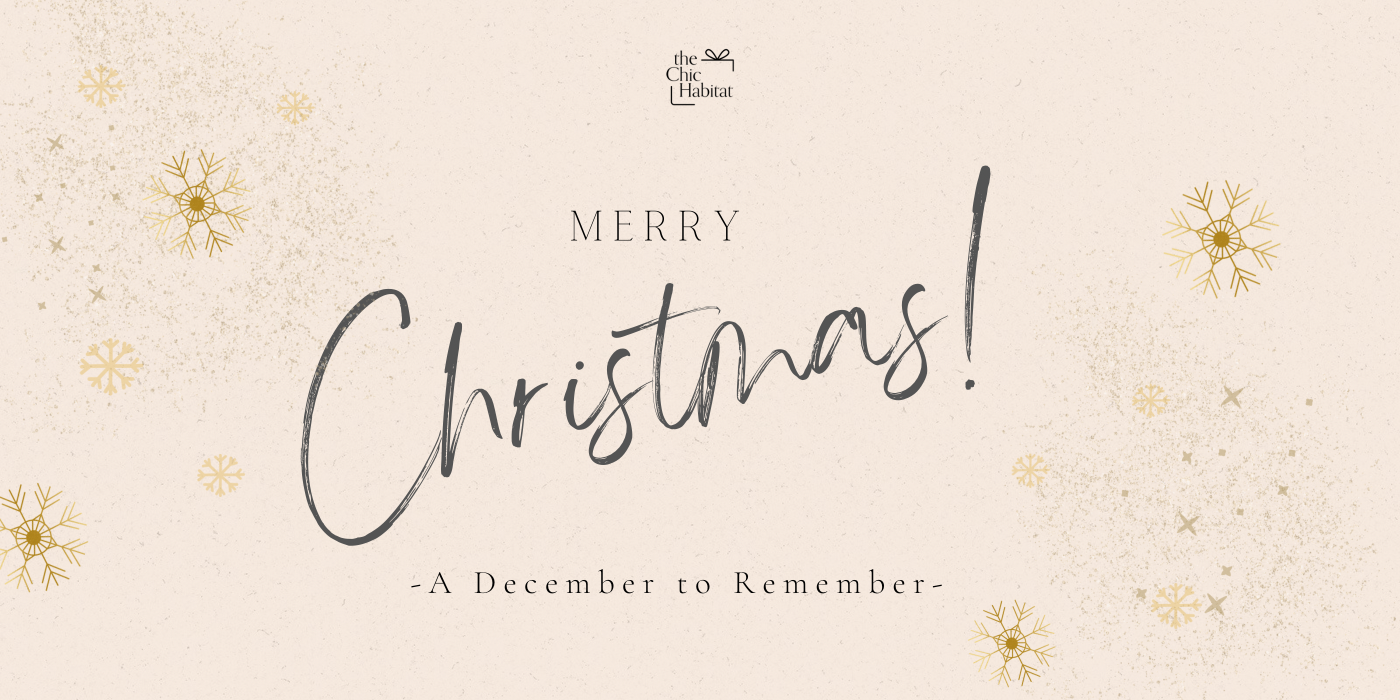 Once again, we find ourselves heading towards the most anticipated Holiday Season, CHRISTMAS is almost here! One of the nice things about Christmas is that you can make people forget the past with a 'PRESENT' and this is exactly what we love best from The Chic Habitat.

We believe a gift should be something that is enjoyed at least twice. First by the giver, through the pleasure of giving and then enjoyed by the receiver.
This year, we have curated some wonderful gift sets for everyone to choose from, if you prefer to curate something of your choice, feel free to contact us and we will try our level best to fulfill your desire gift set.
---